Lazy days of summer
They are making us lazy. Or crazy.
We need to practice real bad before our Lizard Lounge show on Thursday, and luckily, tonight's looking pretty good. Reason being: Not only were we a bit flimsy in P-town (not sure if that was us, the atmosphere, or a combination), but the Lizard Lounge requires the soft touch we brought to Toad, so we need to regain that. I have yet to play a show at the Lizard Lounge (Cassavettes or solo) where I feel it's been played properly to the room. So, I'd like to stretch out a bit, and play a comfortable, reasonable show. Reasonable rock and roll, a new genre to be added to Dad Rock.
Speaking of the Lizard,
JustBill.net is giving it a little shout-out
, with a photo of Mike really rocking (long hair, too).
I posted some new tracks from "Shake Down the Sun" yesterday on
Myspace
and
Sonicbids
(side note: I tried to add to Facebook, but apparently, in order to validate that you own the songs, Facebook makes you upload a JPG of your driver's license or birth certificate? Yeah right! They claim they won't sell it, but then again, they sell everything -- how else to explain the tailor-made ads on the site? That place is getting creepier by the day). Check them out when you get a moment. I am still awaiting the Rev. Todd Thibaud's final word on the master, but it's looking good. Also, I got the first design today, which I have high hopes for. I like it, but I shan't share it until it's complete (hopefully we can ship it to the printers by week's end, but that's going to be a true race). Either way, here are some record covers I said to use as inspiration...
Neil Young, "Harvest": My absolute favorite album cover. So simple, elegant, and beautiful. Also happens to be one of my favorite records.
The Byrds, "Sweetheart of the Rodeo": Has a velvety, "you can touch it" look
Willie Nelson, "Naked Willie": Back to the simplicity of "Harvest" (sort of) and also gets in a pseudo cowboy theme, which I always like
Grateful Dead, "American Beauty": Has the wood grain like our first EP and the text is a little goofy (and Ryan Adams copped the rose for "Cold Roses"), but all in all, kind of suits the look we're going for of simple and intriguing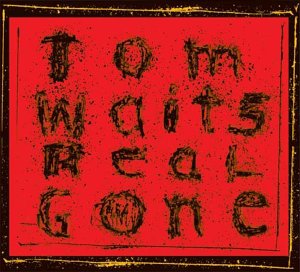 Tom Waits, "Real Gone": Again, getting away from the 60s thing, but very simple, textured, and cool
Neil Young, "Homegrown": A little ornate for my taste, and not as captivating as the simplicity of "Harvest," but still has a very textured look that I like.
Back to business... We got added to Boston GreenFest at City Hall on August 20. Some familiar faces on that roster, and apparently a decent headliner possibly lined up. Also, we lined up a date at the Middle East Downstairs for what is probably a big CD release show. The CD will be "out" in September (at the Toad residency and on tour), but the "release" won't be until November. Yeah, at that point the record will have been out for like six weeks, but I look at it kind of like a restaurant opening. You have the opening, and it's quiet and gets a few reviews, then you have the GRAND OPENING and all hell breaks loose for one big day. Makes sense, right?
I'm making true progress in getting set up for some home recording for the first time since I was in my parents' house. Nothing fancy...actually its anti-fancy, I want it as easy and un-technical as possible. But anyway, I plan to just record demos for the band to learn new material outside of practice and depending on how adept I get at using the equipment (most of which I astonishingly already owned), maybe some real tracks. We'll see how that goes along.
Labels: album covers, cassavettes, cd design, lizard lounge